If you're interested in the world of ecommerce, there's a good chance you've heard about Singapore's thriving online retail scene. With over 84% of the population using the internet and an increasing number of consumers turning to digital channels for their shopping needs, ecommerce in Singapore is a market on the rise.
In this article, we'll take a closer look at the Singapore ecommerce landscape, explore some of the most popular ecommerce platforms in the region, and delve into the challenges and opportunities facing ecommerce businesses in Singapore.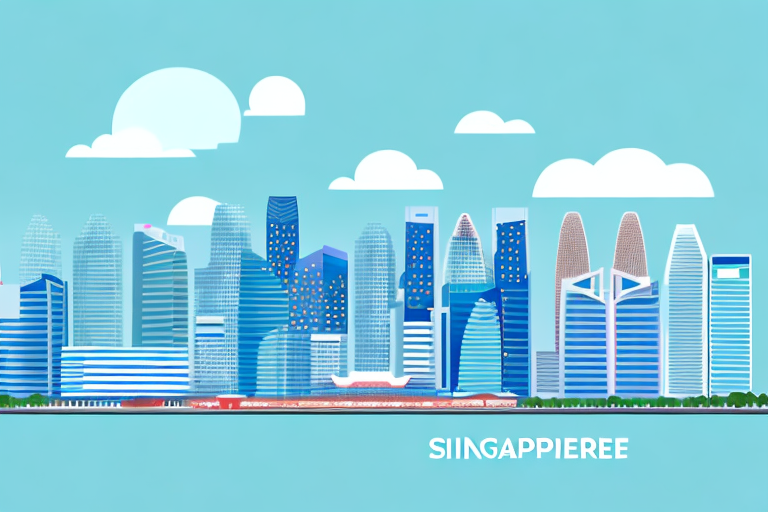 Contents
Understanding the Singapore Ecommerce Market
The Southeast Asian country of Singapore has a population of around 5.7 million people, with a median age of around 40 years old. It's a highly urbanised country, with the vast majority of people living in cities. Being a small country, Singapore is also densely populated, with high demand for ecommerce given the lack of physical retail space.
Singapore has an incredibly high internet penetration rate thanks to its robust digital infrastructure, with one of the highest smartphone penetration rates globally. This means that e-commerce has become increasingly popular over the years, with an estimated 4.5 million people in Singapore spending an average of over SGD 1,800 online annually. This has made Singapore a highly attractive market for online retailers, and the growth shows no signs of slowing down.
The ecommerce market in Singapore is highly competitive, with a range of local and international players vying for a slice of the pie. Some of the biggest players in the market include Lazada, Shopee, Qoo10, and Amazon. These platforms offer a wide range of products, from electronics and fashion to groceries and household items.
One of the key drivers of ecommerce growth in Singapore is the convenience it offers. With busy schedules and limited time, many consumers prefer to shop online rather than visiting physical stores. Ecommerce platforms offer a seamless shopping experience, with easy navigation, secure payment options, and fast delivery. In fact, same-day delivery has become increasingly popular in Singapore, with some retailers offering delivery within a few hours of purchase.
Another factor contributing to the growth of ecommerce in Singapore is the increasing popularity of mobile commerce. With high smartphone penetration rates, many consumers are turning to mobile devices to shop online. Ecommerce platforms have responded to this trend by developing mobile apps that offer a seamless shopping experience on the go.
Despite the rapid growth of ecommerce in Singapore, there are still challenges that retailers face. One of the biggest challenges is the high cost of logistics, given the small size of the country and the high demand for fast delivery. Retailers need to find ways to optimise their logistics operations to ensure timely and cost-effective delivery to their customers.
In conclusion, the ecommerce market in Singapore is a highly attractive and competitive space, driven by factors such as convenience, mobile commerce, and robust digital infrastructure. As the market continues to grow, retailers need to stay agile and innovative to stay ahead of the curve and meet the evolving needs of consumers.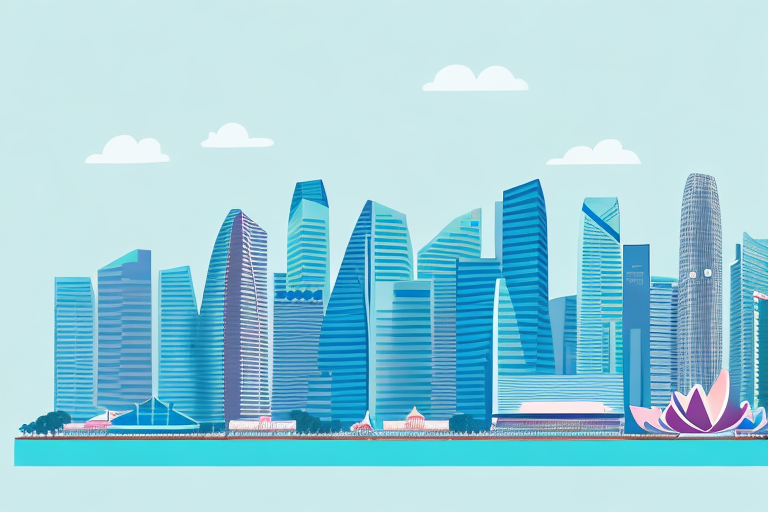 The Challenges of Ecommerce in Singapore
Although ecommerce in Singapore is growing at a rapid pace, there are also some unique challenges that ecommerce companies operating in the region need to be aware of:
Intense competition: Singapore is a small country, but it actually has a very high density of ecommerce businesses. This means that businesses must work incredibly hard to stand out from their competitors and offer a unique online experience to their customers.
Use of innovative technology: In order to set themselves apart from others, ecommerce companies have to spend more for innovative technology. For example, some companies are using augmented reality to allow customers to try on clothing virtually before making a purchase. Others are using chatbots to provide personalized customer service and improve the overall shopping experience.
Logistics: The city-state is known for its congested roads and limited space, which can make getting products delivered to customers quickly and efficiently difficult. To overcome this challenge, some companies are turning to alternative delivery methods, such as drones and robots, to make deliveries more efficient and cost-effective.
Payment processing: While credit card usage is common in many parts of the world, many consumers in Singapore prefer to use e-wallets or mobile payment systems like PayNow and GrabPay. This means that ecommerce companies must be able to offer a variety of payment options to cater to the preferences of their customers.
Competitive pricing: A major hurdle in the world of ecommerce in Singapore, with low-cost online platforms like ezbuy and Carousell being extremely popular in the region. To compete, some companies are focusing on offering unique products that can't be found elsewhere, while others are using data analytics to optimize their pricing strategies and stay competitive.
Despite these challenges, ecommerce in Singapore is still a lucrative industry with plenty of growth potential. By staying innovative, focusing on customer experience, and adapting to the unique challenges of the Singapore market, ecommerce companies can continue to thrive in this exciting and dynamic industry.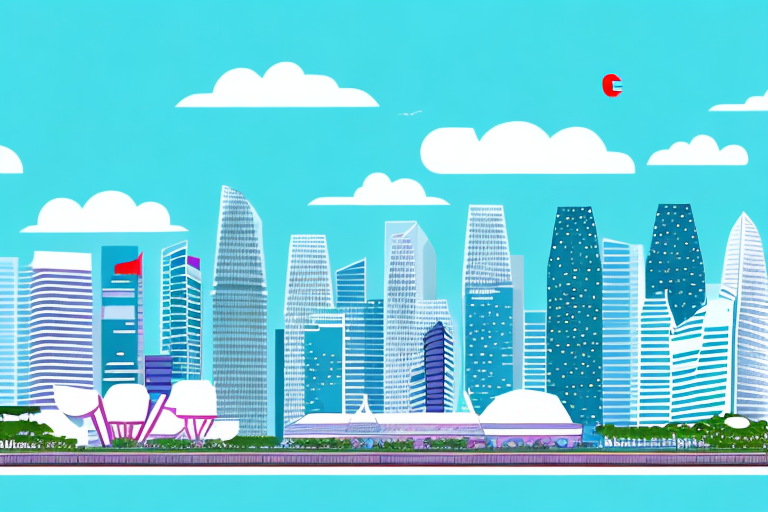 Shopee.sg
Shopee is one of the largest ecommerce platforms in Singapore, with a user-friendly app that is easy for consumers to navigate. Shopee offers a wide range of products, including electronics, fashion, and beauty products. They have an excellent reputation for fast delivery and convenient payment options that include cash on delivery (COD).
One of the unique features of Shopee is their "Shopee Mall" section, which offers products from official brands and authorized distributors. This ensures that customers can shop with confidence, knowing that they are buying genuine products.
Shopee also offers a variety of promotions and discounts, including daily flash deals and seasonal sales. These promotions make it easy for customers to save money while shopping for their favorite products.
In addition to their ecommerce platform, Shopee also has a strong social media presence. They frequently run contests and giveaways on their social media accounts, which allows customers to win prizes and interact with the brand in a fun and engaging way.
Overall, Shopee is a reliable and convenient ecommerce platform that offers a wide range of products and promotions. With their user-friendly app and fast delivery options, it's no wonder that they have become one of the most popular ecommerce platforms in Singapore.
Lazada.sg
Lazada is a leading ecommerce platform that has revolutionized the way people shop in Singapore. They have gained immense popularity in recent years due to their wide range of products, competitive prices, and exceptional customer service.
One of the key factors that sets Lazada apart from its competitors is its extensive selection of products. They offer everything from fashion and beauty products to electronics and household goods. Whether you are looking for the latest fashion trends or the newest gadgets, you are sure to find it on Lazada.
In addition to their vast product selection, Lazada has also established partnerships with many local businesses to offer fast and affordable shipping across the country. This means that you can enjoy the convenience of online shopping without having to wait weeks for your items to arrive.
When it comes to payment options, Lazada has you covered. They offer a range of payment methods, including cash on delivery (COD) and mobile wallet payments like GrabPay and FavePay. This makes it easy and convenient for customers to pay for their purchases in a way that suits their preferences.
Another great feature of Lazada is their customer service. They have a dedicated team of representatives who are available to assist you with any questions or concerns you may have. Whether you need help placing an order or have a question about a product, their friendly and knowledgeable staff are always ready to help.
Overall, Lazada is a top choice for anyone looking to shop online in Singapore. With their extensive selection of products, fast shipping, and convenient payment options, it's no wonder they have become such a popular platform among Singaporean shoppers.
Amazon.sg
Amazon has also entered the Singapore market, and it's one of the most popular platforms for Singaporeans to buy from. Amazon offers a wide range of products, including electronics, books, and household goods. Amazon is known for its fast and reliable delivery, with options for same-day and two-day delivery for Prime members. They also have an easy checkout process and offer an immersive shopping experience that keeps customers coming back.
Qoo10.sg
Qoo10 is another popular ecommerce platform in Singapore, with a wide range of products that include fashion, beauty products, and electronics. One of the unique things about Qoo10 is that it offers a digital marketplace, enabling individuals and small businesses to sell their products without needing to set up their own ecommerce website. Qoo10 also offers multiple promotions and discounts to customers throughout the year, making it an attractive option for Singaporean shoppers.
Zalora.sg
Zalora is an ecommerce platform that focuses specifically on fashion products for women, men, and children. They offer a wide range of products, from clothing to footwear and accessories, and have partnerships with some of the biggest fashion brands in the world. Zalora has been successful in Singapore thanks to its user-friendly site and app, fast shipping, and easy returns process.
Carousell.sg
Carousell is a Singapore-based online marketplace that enables individuals to buy and sell products easily. It's a mobile-first platform that has gained a massive user base in the country. Carousell is best known for its user-friendly interface, which makes it incredibly easy to browse for products and interact with sellers. It's a great platform for those looking to buy and sell second-hand goods, with a wide range of products including fashion, electronics, and home goods.
Ezbuy.sg
Ezbuy is an ecommerce platform that has made a name for itself in Singapore thanks to its incredibly low prices. Ezbuy is popular for its cross-border shipping service that enables customers to buy products from other countries and have them delivered quickly to Singapore. It's a platform that is popular among budget-conscious shoppers, with a wide range of products including fashion, beauty, and electronics.
RedMart
RedMart is an online supermarket in Singapore that offers a wide range of products, including fresh produce, culinary ingredients, and household essentials. They offer same-day delivery and have a reputation for high-quality products and excellent customer service. RedMart has become increasingly popular in Singapore thanks to its hassle-free shopping experience and competitive pricing.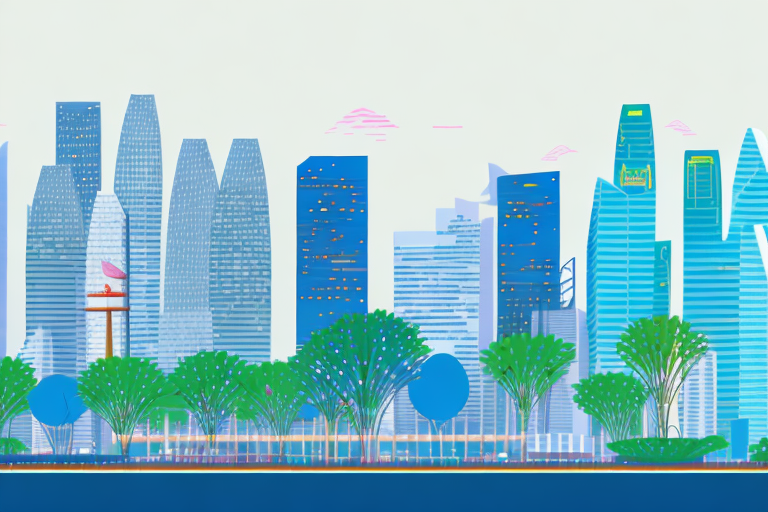 In Conclusion
The ecommerce landscape in Singapore is one of the fastest-growing retail markets globally, with a wide range of platforms vying for the attention of the country's tech-savvy consumers. Each platform has its own unique selling proposition and target demographic, but they must all navigate the challenging Singapore market to succeed.
As ecommerce in Singapore continues to grow, it's clear that digital-first retail is more important than ever, highlighting excellent opportunities for businesses to make a name for themselves and revolutionize the way we shop.