The world of eCommerce has been revolutionized by Singapore's online shoppers, particularly Millennials and Generation Z. These groups have significantly impacted the way we market and sell our products online, and as a result, marketers must get ahead of the curve to take advantage of the benefits.
So, what is it about these groups that make them such valuable customers?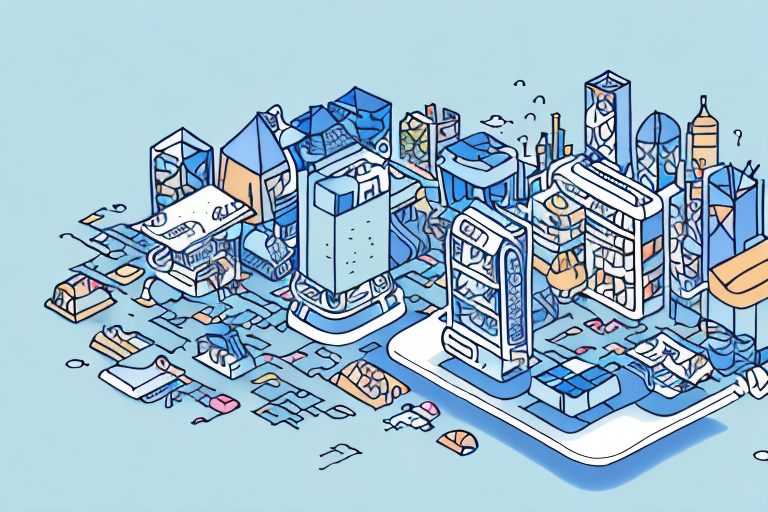 Singapore Millennials Internet Shopping Habits
Singapore's millennials are the most active online shoppers, with around 92% of them taking advantage of online shopping facilities. This group is currently the most populous demographic in Singapore, and as they become more embedded in the working population, it is essential for businesses to understand their shopping habits. Younger Singaporeans are more likely to shop online than older demographics, with more than 60% of those aged 35 and under using the internet for purchases.
Here are how Singapore millennials likes online shopping:
Convenience: With just a few clicks, they can purchase products from the comfort of their homes, without having to brave the crowds and traffic. Additionally, online shopping allows them to compare prices across different websites, ensuring that they get the best deals possible.
Availability of products: Online stores offer a vast selection of products, from fashion items to electronics, making it easier for millennials to find what they are looking for. Moreover, online stores provide detailed product descriptions, reviews, and ratings, which help millennials make informed decisions before making a purchase.
Various payment options available: Online stores offer multiple payment methods, including credit cards, debit cards, and e-wallets, making it easier for millennials to pay for their purchases. Moreover, online stores often offer discounts and promotions for specific payment methods, such as cashback offers for using e-wallets.
Speed and reliability of delivery: Online stores in Singapore offer fast and efficient delivery services, with some even offering same-day delivery. This ensures that millennials receive their purchases promptly, without having to wait for days or even weeks.
In conclusion, Singapore's millennials are the most active online shoppers, with convenience, product range, payment options, and delivery speed being some of the factors that influence their online shopping habits. As this demographic continues to grow and become more influential in the economy, businesses must adapt to their preferences to remain competitive in the market.
How to Market My Brand to Generation Z?
Today is the era of Gen Z. They are currently the next wave of consumers, and businesses must understand how to reach them. This group has a unique mindset when it comes to shopping – they are far more conscious of branding and environmental issues, and they are fiercely loyal to brands they perceive to be in alignment with their values.
So, how can you effectively market your brand to Gen Z? Here are a few tips:
1. Leverage Social Media
Gen Z is the first generation to grow up with social media as a part of their daily lives. They are constantly connected and are more likely to discover new brands through social media platforms such as Instagram, Snapchat, and TikTok. To effectively reach Gen Z, your brand needs to have a strong social media presence and create content that resonates with them.
2. Emphasize Your Brand's Values
As mentioned earlier, Gen Z is very conscious of environmental issues and social justice. They are more likely to support brands that share their values and are actively working towards a better future. Make sure your brand's values are clear and that you are taking tangible steps to make a positive impact.
3. Authenticity is Key
Gen Z can spot inauthenticity from a mile away. They value transparency and honesty in brands, and they are more likely to support those that are genuine and authentic. Make sure your brand's messaging and actions align with your values and that you are not simply jumping on a trend or bandwagon.
4. Offer Unique Experiences
Gen Z values experiences over material possessions. They are more likely to spend money on experiences such as travel, concerts, and festivals. To effectively market to this group, consider offering unique experiences that align with your brand's values. This could include pop-up shops, immersive events, or collaborations with other brands or artists.
By following these tips, you can effectively market your brand to Gen Z and build a loyal customer base for years to come.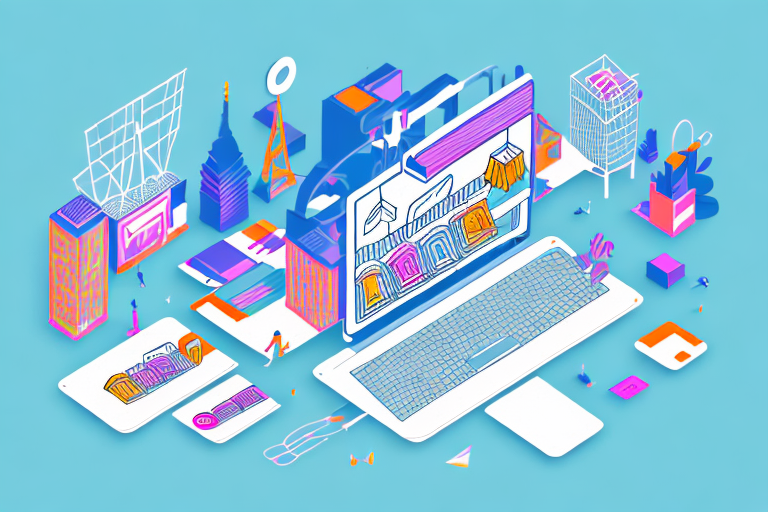 An Overview of Singapore's Online Shoppers
An overview of Singapore's online shoppers reveals their love for shopping. Around 63% of Singaporeans shop online at least once a month, with 80% of the population shopping online at least once a year. This trend is rapidly increasing with the advancement of technology and the convenience of online shopping.
The online shopping craze is not limited to any specific age group. While Millennials are the most active online shoppers, older demographics are catching up. In fact, 50% of those aged from 50-69 are now shopping online. This shift in online shopping behavior can be attributed to the increasing availability of mobile devices and the internet, making it easier for people of all ages to shop online.
Moreover, the online shopping industry in Singapore is diverse and offers a wide range of products and services. From fashion and beauty to electronics and groceries, Singaporeans can buy almost anything online. The convenience of online shopping is unbeatable, especially for busy individuals who don't have the time to visit physical stores.
Another factor contributing to the growth of online shopping in Singapore is the availability of discounts and promotions. Online retailers often offer exclusive deals and discounts to their online customers, making it more attractive to shop online.
Additionally, the ease of comparing prices across different online retailers allows consumers to make informed decisions and find the best deals.
Businesses who successfully attract these groups can achieve enormous success. By offering a user-friendly website, a wide range of products, and competitive prices, retailers can tap into the growing online shopping market in Singapore. With the right strategy, online retailers can establish themselves as trusted and reliable brands, attracting a loyal customer base and driving sales.
Why do Singaporeans shop online?
Online shopping in Singapore is driven by convenience. Singapore is a fast-paced society, and shoppers need to be able to purchase what they need quickly and easily. Additionally, it's an enormously cost-effective way of shopping because there are no physical overheads involved, excess inventory is eliminated, and the reduction in the supply chain drives down prices.
Covid-19's influence
The Covid-19 pandemic has undoubtedly changed the way we live our lives, and one of the most significant impacts has been on the way we shop. With the enforced mid-circuit breaker measures in place, Singaporeans were left with no choice but to turn to online shopping for their daily needs.
As a result, eCommerce transactions in Singapore have skyrocketed, with more and more people relying on online shopping to purchase essentials and non-essentials during this time. From groceries to electronics, clothing to household items, everything is just a click away.
But it's not just the convenience of online shopping that has made it so popular during the pandemic. With social distancing measures in place, people are understandably hesitant to venture out to physical stores. Online shopping provides a safe and contactless alternative, allowing people to shop from the comfort of their own homes.
Moreover, online shopping has also become a way for people to support local businesses during these challenging times. With many small businesses struggling to stay afloat, Singaporeans have been rallying behind them by choosing to shop locally online.
Despite the challenges posed by the pandemic, the rise of online shopping in Singapore has been a silver lining. It has forced businesses to adapt and innovate, and it has provided consumers with a safe and convenient alternative to traditional shopping methods. As we move forward, it's clear that the trend towards online shopping is here to stay.
Loves Discounts
Discounts are not only a magic word, but also a way of life for Singaporeans. The island nation is known for its thrifty and budget-conscious residents who are always on the lookout for good deals. Online shopping has made it easier for them to receive discounts, and they have fully embraced this trend.
Here are the most popular types of discounts in Singapore:
Promotional offer: Online retailers often offer discounts on specific items or product categories to attract customers. These discounts can range from a few dollars off to a percentage discount, depending on the retailer and the promotion. Singaporeans are always on the lookout for these promotions and often plan their purchases around them.
Loyalty rewards: Many online retailers offer loyalty programs that reward customers for their repeat business. These rewards can come in the form of discounts, free products, or even cashback. Singaporeans love these programs and often go out of their way to shop at retailers that offer them.
Special deals exclusive to online shoppers: Online retailers often offer these deals to entice customers to shop on their websites instead of in physical stores. These deals can range from free shipping to exclusive discounts on certain products. Singaporeans appreciate the convenience of online shopping and love to take advantage of these exclusive deals.
In conclusion, discounts are a big part of the online shopping experience in Singapore. From promotional offers and loyalty rewards to exclusive online deals, Singaporeans love to save money while they shop. Online retailers that offer these discounts are sure to attract a loyal following in this thrifty nation.
Treating Themselves
Online shopping in Singapore is also primarily driven by a desire to pamper or reward oneself. Online shopping has emerged as a perfect way to relax and indulge while staying safe in the comforts of one's home. Singaporeans, like the rest of the world, have become stress-filled with their daily routine. Shopping is now considered an escape, which allows them to relax, and it is primarily reflected in their online purchases.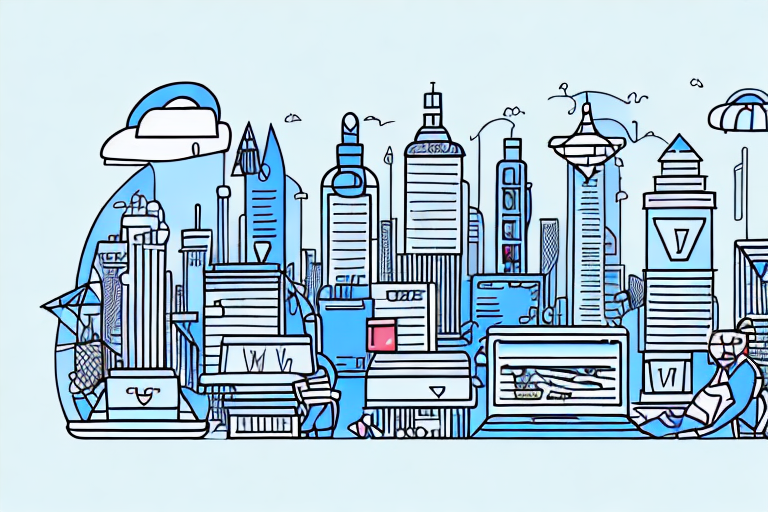 Influences and Expectations in Singaporeans' Online Buying Decisions
Research shows that reviews, product descriptions, and promotions influence online purchases in Singapore significantly. Singaporeans today are savvy shoppers; they research thoroughly before taking out their wallets to make a purchase. Social media campaigns, promotions, and discounts are also factors that influence their purchasing behaviour
.
Consumer expectations
The expectations of the modern Singaporean consumer are high, and businesses must be prepared to meet them. Customers expect a seamless shopping experience, with a wide range of suitable products, quick delivery times, and easy returns. Companies must provide an online shopping experience that mimics a personal shopping experience, with expert assistance to ensure that customers make the right choices.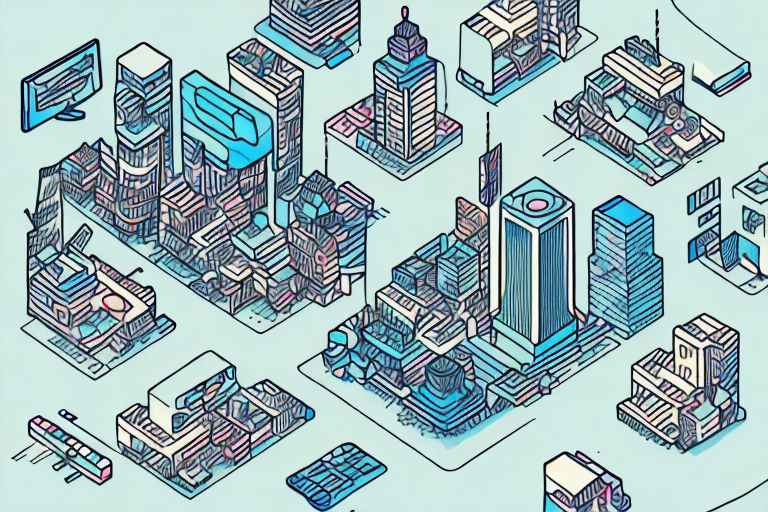 Conclusion
Singapore's eCommerce market is still evolving, and marketers must keep up with the changing behaviours of Singaporeans. They must offer a seamless, convenient, and personalized shopping experience that caters to the needs of their target market. By understanding the online shopping habits of Singaporeans, businesses can tap into a vast and growing market, ensuring that their brands stay relevant in this fast-paced world.